About
Agregando a Melhor Arte.
Follow my blog with bloglovin´
Blog sem fins lucrativos. Todos os direitos reservados aos respectivos autores. São mantidos todos os links para os blogs originais, sem quaisquer alterações, conforme determina a Lei Federal 9.610/98.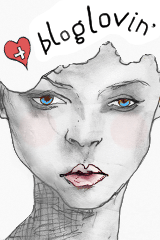 Newer posts are loading.

You are at the newest post.
Click here
to check if anything new just came in.
February
06
2018
January
30
2018

A menina estava tão feliz, mas tão feliz, sentindo-se solta e atrevida, que resolveu cavalgar. Subiu naquele cavalo como se fosse dona, a maior, a mais ousada amazona do mundo; agarrou-se à crina da montaria, e galopou tanto, tanto, tanto, numa velocidade incrível, que foi parar no topo do mundo. Ela estava em êxtase, muito Zen. Começou de manhã passando entre os pássaros e a

s nuvens, passou à direita do sol e nem sentiu calor, pois o seu próprio calor era maior. Transpassou o crepúsculo, invadiu a noite, ofuscou estrelas, chamou a lua de irmã, pois brilhavam de forma igual, a própria lua lhe disse: "É isso, aí ,menina. Cavalgue mesmo. Vá ser feliz" Só não se sabia se era ela quem domava o cavalo ou se era o cavalo que a domava. Ou seria uma terceira opção: os dois estavam em cumplicidade, a cada movimento dela o cavalo pulava também, e assim, a cavalgada foi uma perfeita harmonia, um sincronismo, e o galope só aumentava. Ela gostando de montar, ele gostando de ser montado. Ela era só sorrisos, o cavalo relinchava de volta demonstrando parceria, um empate de energias. O que ela buscava? Nada, ela já havia encontrado. Por que a menina estava tão feliz? Só ela sabe... acho que o cavalo também. Diz a lenda que foi a cavalgada mais linda e mais longa do de todos os tempos. Melhor não apostar, pois a menina cavalga muito bem, e pode se superar. E o cavalo estará pronto!
==
imagem  ( fotosearch )
As poesias são como um outro corpo que fala por mim quando meu corpo não consegue se explicar.Quer me conhecer? Então me leia
January
27
2018
January
26
2018
January
25
2018
January
24
2018
January
22
2018
January
12
2018
January
07
2018
January
06
2018
January
01
2018
December
30
2017
December
29
2017
Could not load more posts
Maybe Soup is currently being updated? I'll try again automatically in a few seconds...
You've reached the end.