About
Agregando a Melhor Arte.
Follow my blog with bloglovin´
Blog sem fins lucrativos. Todos os direitos reservados aos respectivos autores. São mantidos todos os links para os blogs originais, sem quaisquer alterações, conforme determina a Lei Federal 9.610/98.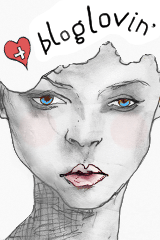 Newer posts are loading.

You are at the newest post.
Click here
to check if anything new just came in.
March
02
2015
Há coisas que nos levam,
pela entrega que demos,
usando empenho,
carinho, amor
como se fossem um filho!
Assim uso na vida
as forças e os sentimentos
para o desempenho
de missões no meu caminho!
Dou tudo de mim,
o corpo e a alma,
sempre com um sorriso
no equilíbrio
do querer, do acreditar
para servir causas
a bem do próximo,
para meu contentamento
e encantamento!
Quando se aproxima o fim,
meu corpo dói,
minha alma sofre;
um pouco de mim
é levado,
perco – talvez- o meu EU
e hesito se recupero
ou se não devo olhar para trás!
E na memória do tempo
apenas sereno,
porque o que perdi
já não é meu,
mas pertence
ao Universo!
José Manuel Brazão
March
01
2015
February
28
2015
Could not load more posts
Maybe Soup is currently being updated? I'll try again automatically in a few seconds...
You've reached the end.